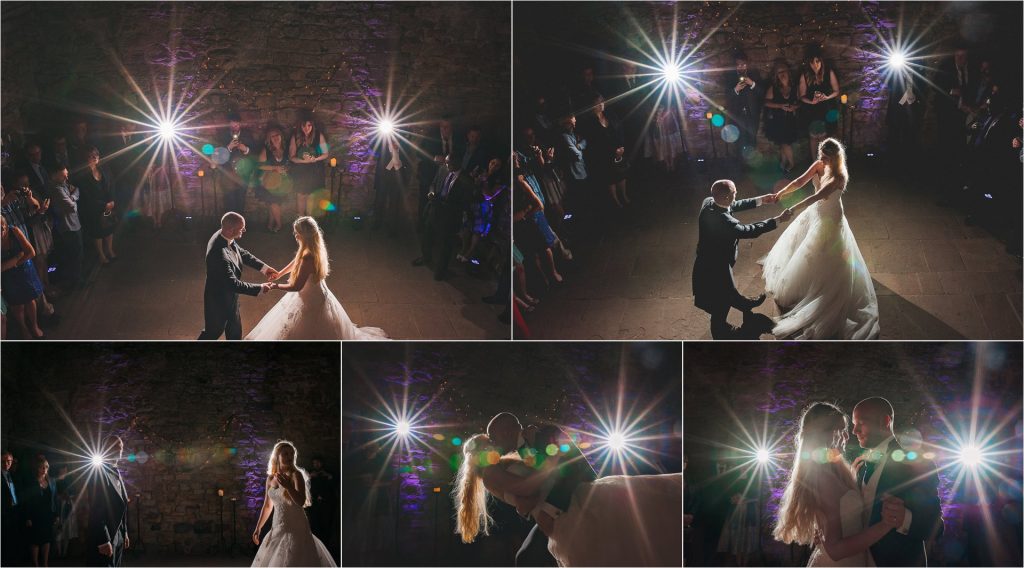 How many proposals were there this Valentine's Day? And how many lucky ladies will be dreaming about their wedding dance while their partners either dread this tradition or simply refuse to talk about it?
Most brides-to-be would love to have a romantic fairytale waltz with their brand-new husband on their special day, but unfortunately for them, many partners are reluctant and nervous to learn how to dance.
I get regular emails from brides telling me how much it would mean to them to fulfill their dream of dancing with their groom on their wedding day, but their fiancé won't even consider their first dance! So why is it so hard to convince your Other Half to dance? There are a couple of reasons why your significant other might be hesitant, and here are just a few:
If you don't believe in him, how can he believe in himself?
Most brides that come to me for dance lessons tell me that their partner either "has two left feet", "has no rhythm", or "is stiff as a board". These ladies are so in love with their fiancé's, but they talk about them in such a derogatory way! If you don't believe in your Other Half, how can they believe in themselves and gain the confidence that they need to dance? Remember that this is scary for them, and they're going out of their comfort zone for you, so help build them up.
Confidence is key, but not too much
Confidence is a great thing, especially when dancing, and it's something that a lot of women tend to have, as they often grew up dancing or went to lessons when they were young. However, this confidence can be a little overwhelming for their fiancés if they haven't had the same experience.
How you can help
Dancing with the love of your life is all about connection, and when you tune into each other's wavelength and manage to move in sync with each other, you create something magical and meaningful that you can cherish for years to come. So instead of 'pushing' your partner to do something that he doesn't think he wants to do, why not try 'pulling' him in the right direction by following my top tips below:
#1 – Don't mention dancing straight away, instead start with a conversation about your favourite music. Listen to what he likes and dislikes to help make him more comfortable and take it from there.
#2 – Do a deal! Make a deal with your Other Half to do something out of your comfort zone that they enjoy. You never know, you might have fun too.
#3 – Let him know he doesn't have to commit! Unlike your marriage, he can simply talk about dancing, or even attend a one-off private lesson to get a feel for it without having to agree to fully commit to the wedding dance.
#4 – Talk. Having an open discussion about his worries and fears can really help you to help him. If he is worried about making a fool of himself, you can try an online dance course so you can both learn in the privacy of your own home, or if he doesn't want to dance in front of lots of people, you can offer to book a private one-on-one lesson with a sympathetic and understanding teacher.
Dancing is all about having fun and feeling relaxed is key! If you have a light hearted and relaxed approach when talking about and undertaking dance lessons, then your partner is more likely to feel relaxed and receptive to trying new things. If he's feeling under pressure, he will be stiff and uncoordinated, but if you're both relaxed then it's easier to find your flow and make that special connection with each other – after all, that's what your wedding dance is all about!
More information:
The Dance Doctor specialises in beginners to create their dream wedding dance.
Learn online at home or book a private lesson if you live in the Northeast of England.
Book a free consultation to talk through your wedding dance ideas.